The facts of our floors …

Berg & Berg parquet has numerous tangible advantages. Thanks to the use
of slow-growing Nordic wood, it is clearly superior to other 3-layer parquet
with a conventional structure. The premium middle layer of slow grown North Swedish pine is of crucial importance for the high dimensional stability of Berg & Berg parquet. Quality is in the details and the control of all processing stages at our own plant in Sweden.
All hardwood logs for Berg & Berg are supplied from Södra, an economic
association in which over 50,000 forest owners have come together to
cultivate their own forests and market the timber. All wood species
Berg & Berg uses are growing in Sweden's forests.
Three-layer parquet
Wood is a natural material which swells or shrinks depending on humidity. This can result in distortion, cracks or open joints, particularly with solid wood products. Three-layer engineered flooring is more expensive to produce but it is technically superior. Berg & Berg parquet is made of three quality layers and so is especially dimensionally stable.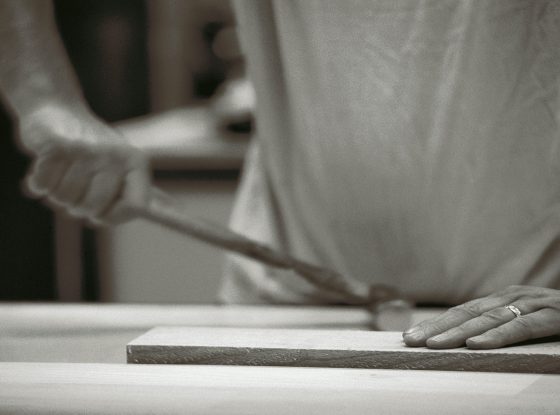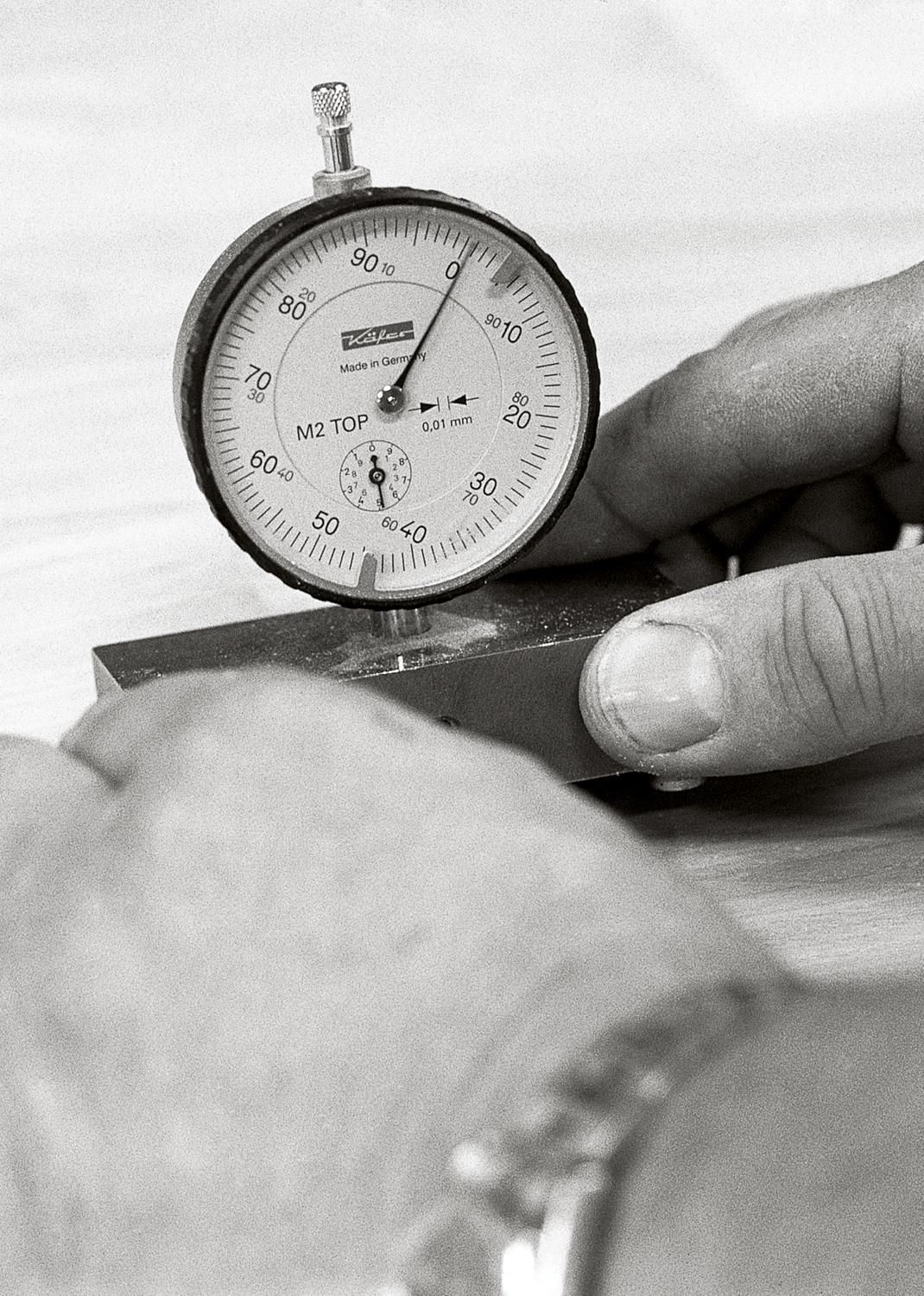 The core layer
is one key for a quality product. We use only slow-grown North Swedish pine with vertical annual rings. The core layer makes Berg & Berg parquet superior for its dimensional stability.
The surface
Berg & Berg parquet is delivered from the factory with a finished surface. There is no sanding dust or unpleasant odours during the installation. Ideal for renovation work.
The thickness of the surface layer
High-quality parquet has a long life span. This is why the surface layer has to be thick enough. Berg & Berg parquet has a surface layer approx. 3.8 mm thick which can be sanded multiple times.

The length of the strips
In three-strip parquet, the individual board is composed of a number of individual strips. Other manufacturers incorporate short pieces at the end of the boards. Not so Berg & Berg. All the strips are at least 250 mm long; on ­average even over 400 mm. Even the wide plank boards are particularly long and wide at 195 x 2.390 mm.


Right angle on the edges of the board
The surface layer on Berg & Berg ­parquet is always milled at right angles on the edges and not undercut. That's why our parquet can be sanded without ­creating any unsightly gaps.
The Oak logs for Berg & Berg engineered flooring come from Swedish forests. Trees grow more slowly here, stand less densely and grow multiple and above all healthy branches.
Due to the barren grounds and long winters the wood is more dense and particularly hard. The growth and climatic conditions contribute to the beautiful colouring and the expressive character of our floors.
SvedlocPlus –
Quick, simple, safe
Svedloc Plus is the advanced development of
Berg & Berg's proven patented jointing system for three-layer engineered wood flooring. Due to the new setting of the profile the planks can be joined together and installed easily.
Oxygen-curing plant-based oils have been proven to protect wood for centuries. Our new Oil N°8 not only treats superficially but is polished deeply into the fibres of the wood. As a result oiled Berg & Berg floors retain their wonderful warmth and charm and are extremely durable. The Oil N°8 factory finish is ready to use after a simple wet cleaning with Faxe Wooden Floor Soap or Faxe Active Care.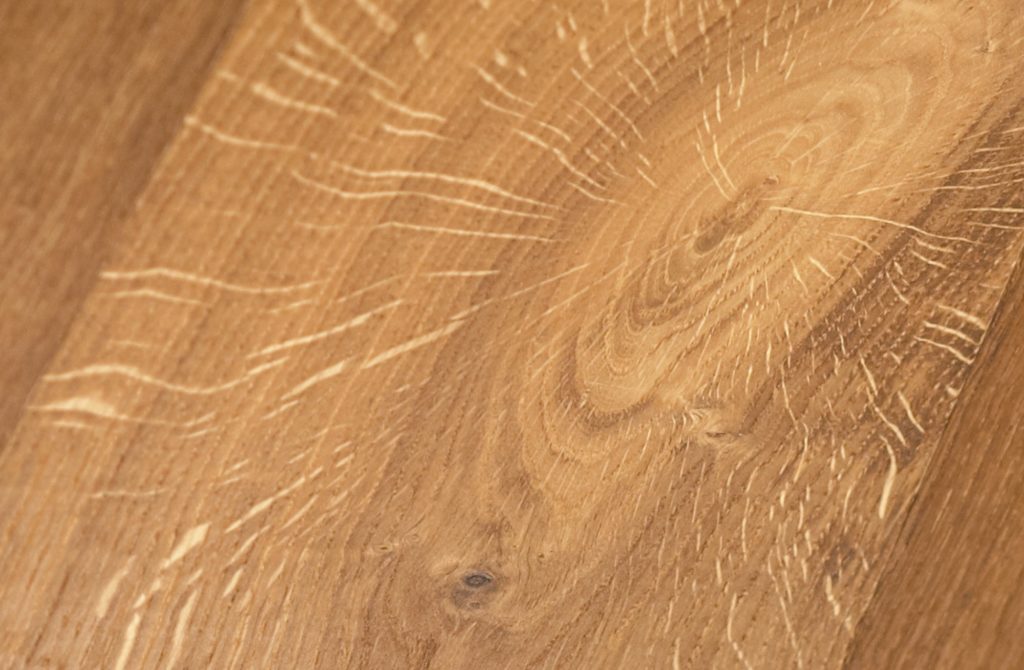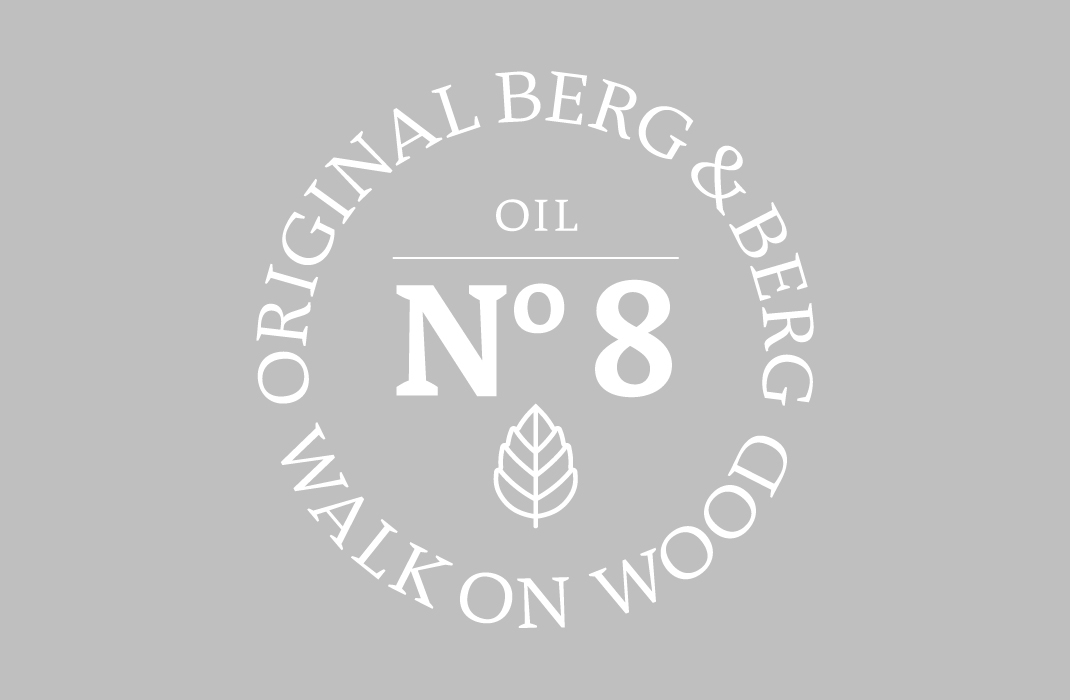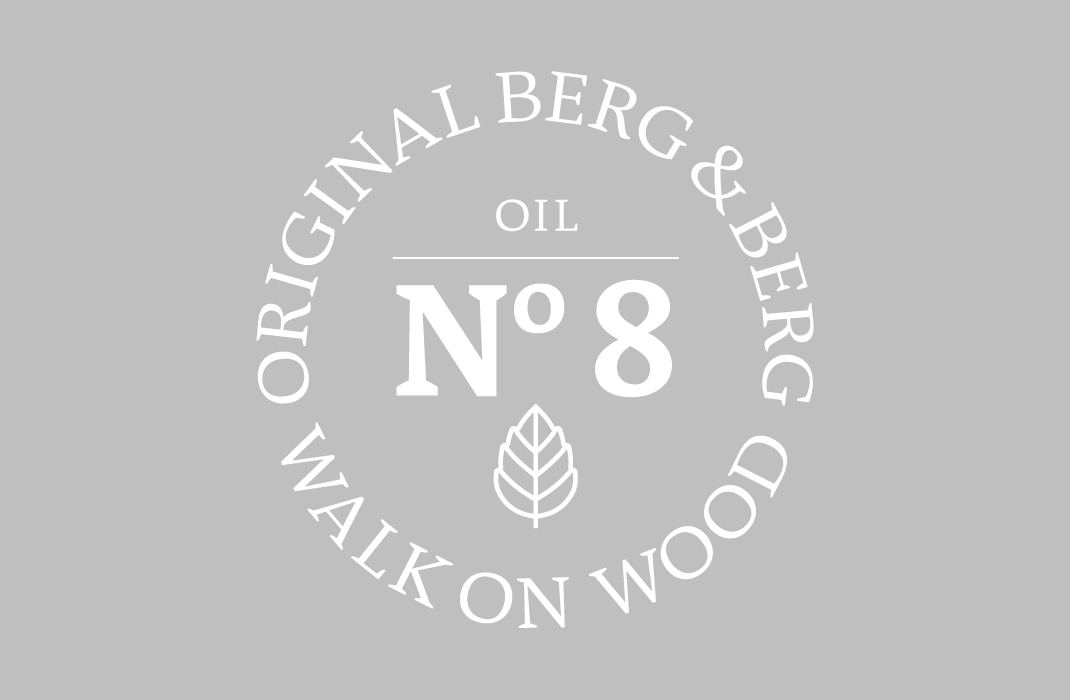 The Benefits of oiled Berg & Berg Wooden Flooring
The oil penetrates deeply, so the delightful feeling of the wood is retained.
The floor's natural moisture equalization is uninhibited and promotes a healthy indoor climate.
Oiled Berg & Berg floors are antistatic.
The oxygen-curing oil hardens the wood inside and out, impregnating it and offering effective ­protection against dirt and moisture.
Oiled Berg & Berg floors are durable and easy to maintain.
The maintenance with Faxe Wooden Floor Soap or Faxe Active Care ensures uninterrupted and renewed protection.
Our floors are easy to repair and renovate – even partially.
Through gentle brushing of the wooden surfaces of many of the Berg&Berg floorings, we emphasize it's natural structure. With this finishing procedure, the soft components of the wood are brushed away and only the hard winter growth rings remain. This is how we achieve the natural worn look of our floors. Brushed wood is robust, has it's complete own haptic, and conveys the special and natural "wooden feeling".